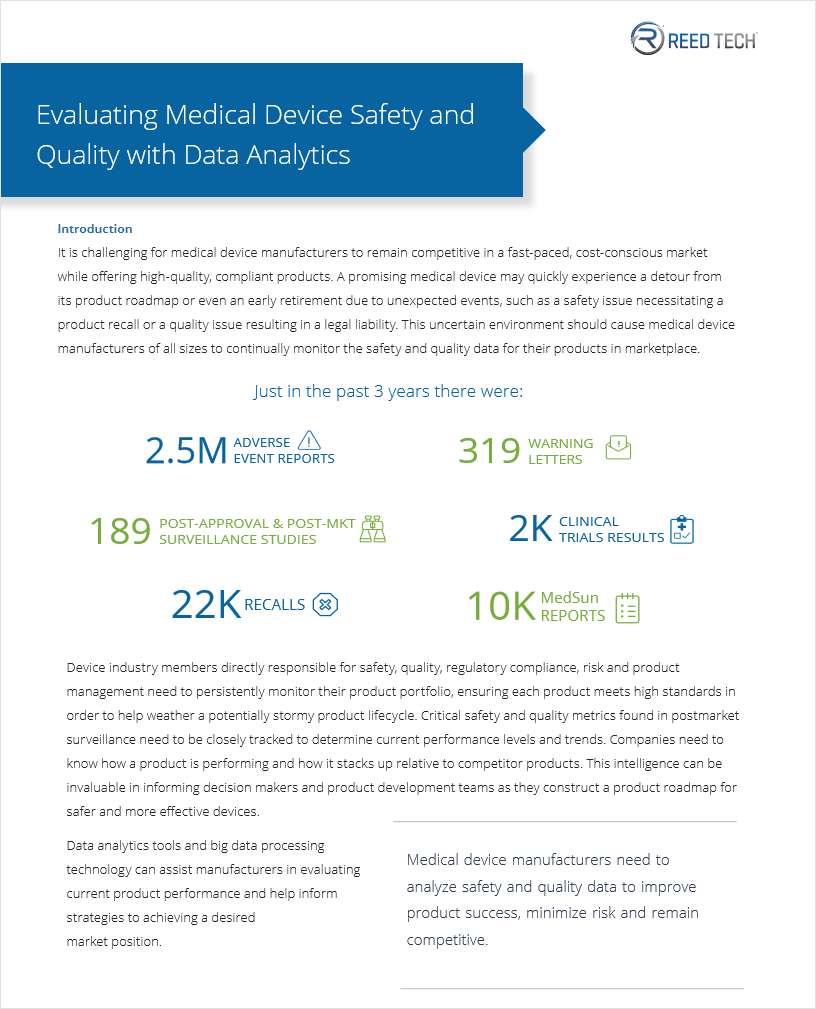 Offered Free by: Reed Tech
See All Resources from: Reed Tech
---
Manage risk with Big data
It is challenging for medical device manufacturers to remain competitive in a fast-paced, cost-conscious market while offering high-quality, compliant products. A promising medical device may quickly experience a detour from its product roadmap or even an early retirement due to unexpected events, such as a safety issue necessitating a product recall or a quality issue resulting in a legal liability.
This uncertain environment should cause medical device manufacturers of all sizes to continually monitor the safety and quality data for their products in marketplace.
This whitepaper is intended to help you understand the challenges to effectively analyzing medical device safety and quality data, as well as providing solutions to help you extract valuable market insight to monitor your product portfolio.
Click Here to Download The White Paper